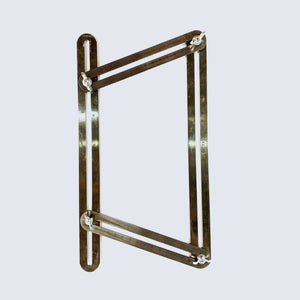 This metal folding ruler forms part of the proto~ Utility collection. The joints are held together by winged nuts which enable the ruler to fold out for easier use.
 
Commonly used by architects, engineers and designers.
12 x 25 cm
proto~ is the store at A4 Arts Foundation. It experiments with the 'museum shop' as a site of production and exchange. proto~ shares the ground floor with A4's library, and is a place for artists to share fragments and processes.